Trav's Cleaning Service, Inc., cleans public schools, private schools, and Montessori schools for an optimal clean environment for everyone in the building, whether student or staff member. When you walk into a school that is being cleaned and maintained by Trav's, it will be obvious by your first step into the building! Our schools are visibly clean, providing a great impression for new people entering your building.
Your School + Trav's = Healthy & Happy Students
A clean educational environment helps prevent illness and absences among students and staff. Trav's Cleaning Service will ensure all touchable services are wiped down and disinfected in order to provide an overall healthy and clean environment for all people within your school. We can be that extra layer of cleaning added to an in-house janitorial team. Trav's can support a school's in-house janitorial service by assisting with equipment and the knowledge only an industrial cleaning company can provide. We are also able to provide a deeper cleaning than an in-house janitor, with our different floor machines, chemicals, solutions, electrostatic sprayers, and a team of employees with experience to provide the cleaning for any school.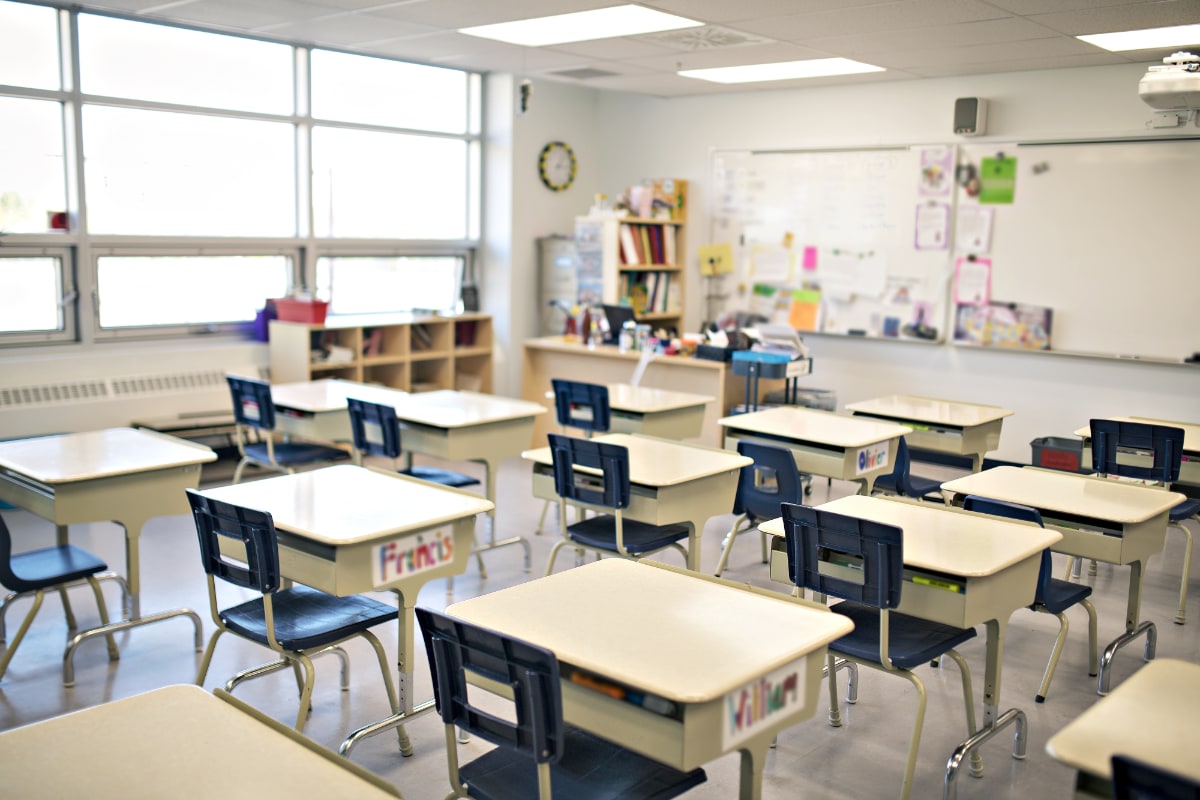 Areas We Keep Clean for You
Classrooms
Bathrooms
Cafeterias
Gymnasium
Administrative offices
Common areas
Hallways
Stairwells
Entry Areas
Ready to have a clean and disinfected school environment? Contact us for an estimate today and we will sit down with your staff to evaluate your specific needs and provide a custom solution at no charge.