Electrostatic sprayer cleaning is the process of spraying a mist onto surfaces, coating everything quickly. The sprayer utilizes an electrode to positively charge particles in the air and combine them with a cleaning solution. This action allows the sanitizer, disinfectant, or mold preventative to wrap around and stick to everything in its path, fully cleaning everything in the area. This process does not harm surfaces and can be utilized to help stop the spread of COVID-19.
Who Benefits From Electrostatic Sprayer Disinfecting?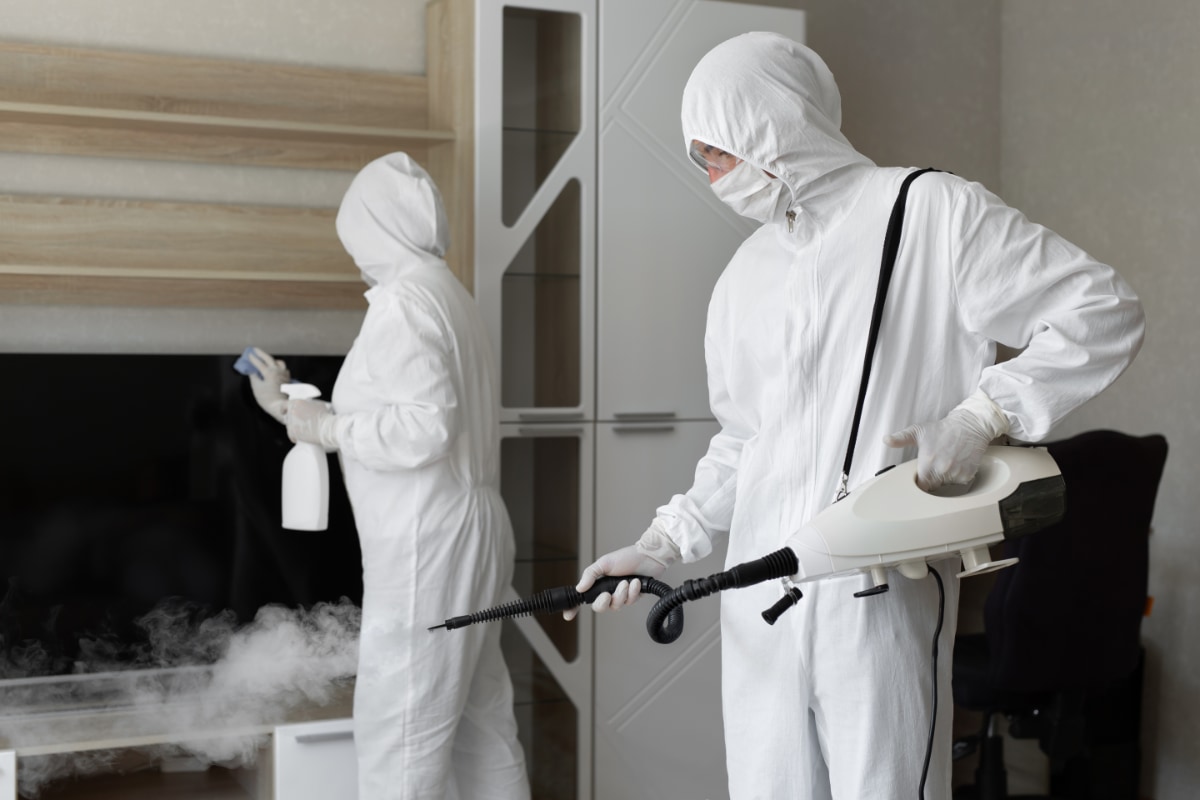 Any commercial space that comes into contact with people can benefit from this quick and efficient cleaning solution. It leaves desktops, floors, and walls completely spotless. It can clean equipment, chairs, and places that are hard to reach otherwise.
Trav's Cleaning Service, Inc. only applies CDC recommended disinfectant chemicals, determined to kill COVID-19. These chemicals are safe to use throughout any workspace, and are extra important to keep employees, clients, customers, and patients healthy.
Commercial Spaces We Clean With Electrostatic Spray
Electrostatic disinfection can be provided during regularly scheduled cleanings, or on an as needed basis. We recommend the service be performed when no one is in the building, to prevent inhalation of the cleaning solution during application. Contact us today to learn more and get a free estimate for electrostatic cleaning services.